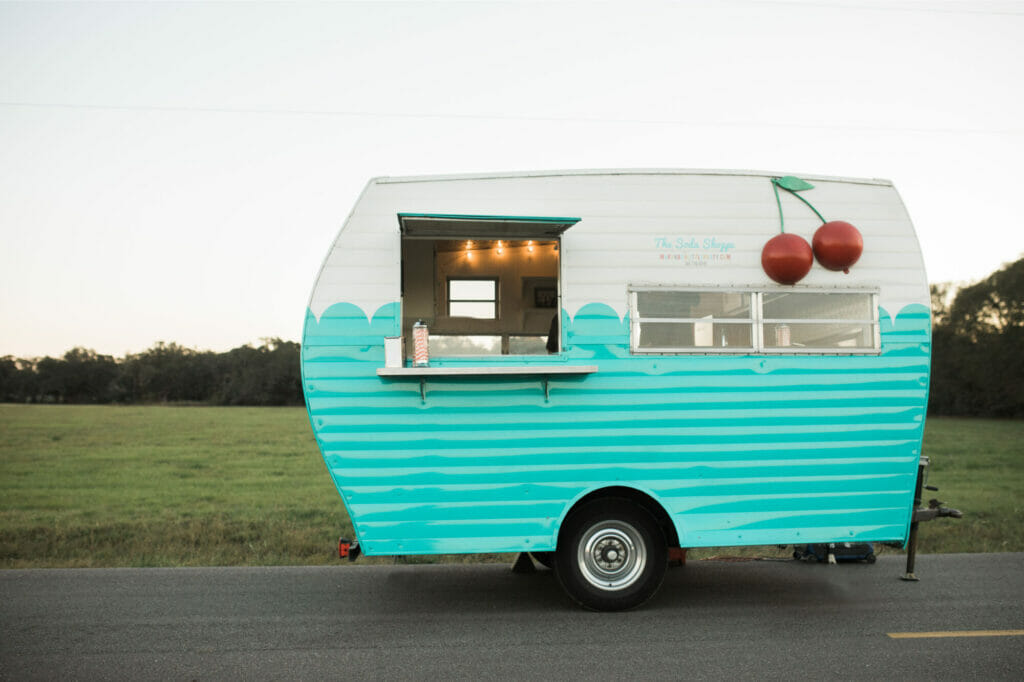 Born of summer memories as a kid when you could hear the ice cream truck off in the distance – the excitement you get when you walk into the soda shop for a refreshing root beer float….or the joy of eating a delightful banana split, complete with whipped cream and a cherry on top ~ bring it all together for your next event with The Soda Shoppe vintage ice cream trailer, on its way to deliver the treats that make your heart sing! Be it a wedding, shower, picnic, birthday or other special event, Mary Had a Little Party is your one stop shop for a day to be remembered fondly for years to come!
Our hand-dipped ice cream is created with the very best, award winning flavors – that begins with creamy 14% butterfat ice cream combined with only the best ingredients: whole nuts, real fruit chunks, rich chocolate, fudge, caramel, and 100% pure vanilla. Our sundaes will bring a smile to your face and for the thirsty, well that's where it gets even better. Old fashioned floats and handspun milkshakes that can't be beat! Have a favorite novelty item from memories of ice cream truck days? We've got those too. And fresh lemonade? Well, let's just say you'll want more than one glass…
Private catering prices begin at $175 + tax. This deposit reserves your event date and an e-mail menu is provided. Custom quotes are available and are calculated based on the number of hours + the number of people to be served. We cater to the greater Houston metro area and pricing is available for out of town events. We are available for public events as well, large or small!
BEVERAGES: handspun milkshakes, old fashioned soda floats, specialty sodas, fresh lemonade, bottled water, and fresh brewed coffee.
SWEET TREATS: hand-dipped ice cream, amazing banana splits, specialty sundaes, and ice cream cups and cones, reminiscent of the best diner days where a sweet was shared and great fun was had!
To request a reservation, please complete the information below and we'll return your correspondence promptly:
Vintage Ice Cream Trailer – Catering Request